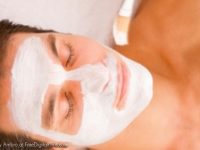 FACIAL & SPA TREATMENTS
Aromatherapy is used in combination with traditional cleansing, refining, detoxification, toning and moisturising techniques to boost the effects of these treatments and also add the therapeutic qualities of essential oils and other natural ingredients to the treatments.
A typical facial consists of a cleansing exfoliant scrub, a facial massage using essential oils and a detoxifying clay mask. The skin is toned and clarified using natural hydrosols and then finished with natural moisturiser to suit the skin type, leaving the complexion feeling refreshed and glowing.
---
Choose 60 & 90 min session.